A Hindu woman, Anita Masih, traveling to Delhi with six other Christians, stopped in Mathura at the request of her sister Valmiki. She had asked the group to pause on their journey to come to her home to pray for her sick husband.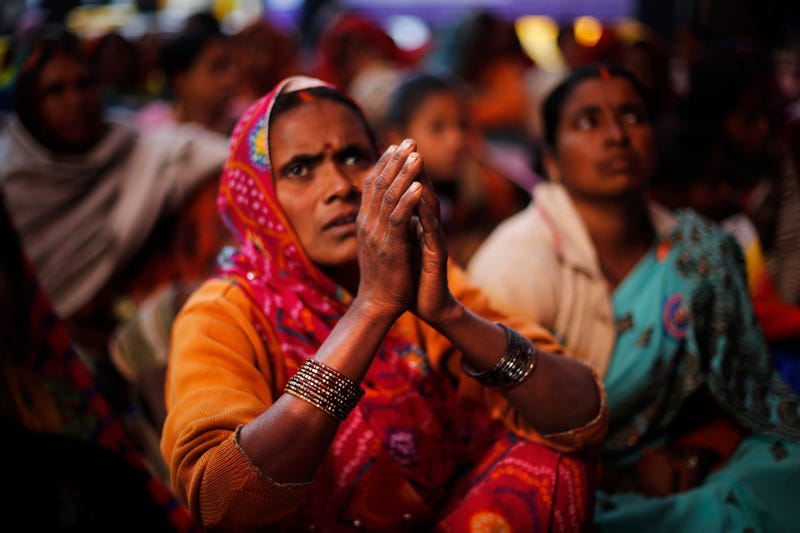 While the Valmiki was gathering water for her guests, a mob of 20 men, led by her father-in-law's brother, stormed the porch where the guests were waiting to enter the home.
Clammering, "Attack! Attack!" the leader of the group is alleged to have shouted more specific commands of "Kill Anita, her daughter, and all these Christians who have come to our village." Observers claim that others among the attackers cried out, "Don't hit them with hands. Get wooden sticks!"
Someone, whether the same man or another is not clear, exclaimed, "Let us burn them alive!"
During the melee, Valmiki's 16-year-old daughter was thrown head-first into a wall as she attempted to protect some of their guests. The daughter reported the Christians were being beaten so severely that she could not stand by idly.
By the time the police arrived on the scene, the visitors' cell phones and Bibles were stolen, their vehicle and some of their equipment damaged. Upon hearing the police approaching, the crowd rid themselves to the sticks that had used for the beatings.
Valmiki has left Mathura and is currently in hiding as the mob had threatened to kill her for reporting the incident to the police. Hiding for her safety has created an additional hardship for her family as she is the only provider of income due to her husband's chronic sickness. Valmiki cleans cow excrement from other people's homes in exchange for food for her family that also includes her in-laws and their five children.
Valmiki is a member of the Dalit, those traditionally regarded as "unclean" under the traditional caste system. They are considered the poorest of the poor. CNN reported in 2016 that there are approximately 200 million Dalit, 16 percent of India's population.
Credits: CNN, Morning Star News