On Dec. 4, a wildfire, now dubbed the Thomas Fire, broke out in the southern part of the state of California. It covered thousands upon thousands of acres in the state. The wildfires broke a five-year record for the most number of acres burned.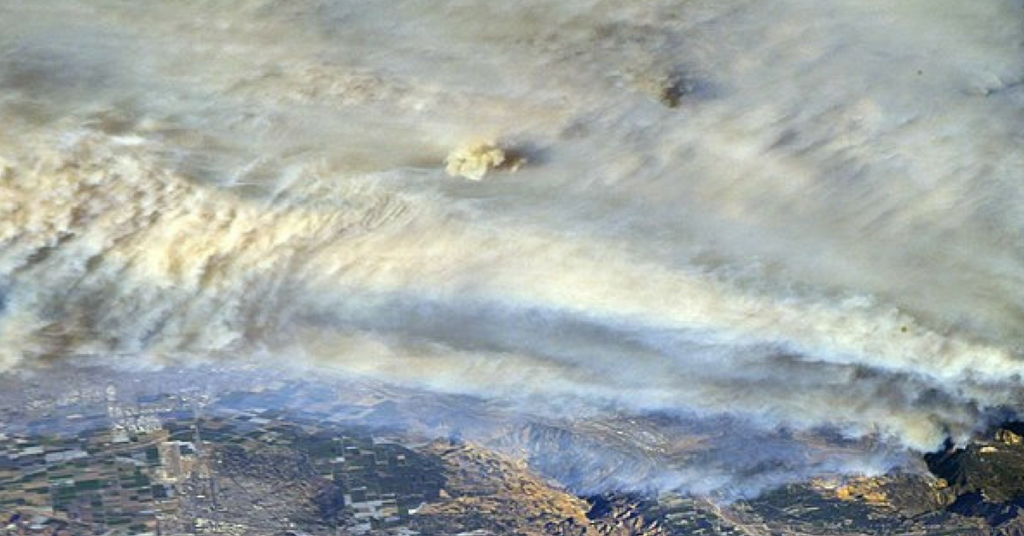 CNN explains, "For the past five years, wildfires scorched an average of 202,751 acres from January 1 through December 24, according to state fire protection agency Cal Fire. That number doubled in 2017. More than 505,900 acres have gone up in flames so far in California. That's triple the area of Chicago."
Cal Fire is urging people to come back to their homes, noting that the fires are mostly contained and that business have started back up and are "eager to serve the public."
The massive fire in California has cost hundreds of millions of dollars so far. There have been two deaths from the fire, including one firefighter.
The Weather Channel reports, "The cost of fighting the massive fire has reached at least $110 million, Cal Fire representatives told KABC-TV. It is responsible for two deaths and has destroyed more than 1,000 structures, including at least 700 homes."
According to CCN, the Thomas wildfire is the seventh most destructive wildfire of all time.
"This Southern California inferno is the biggest wildfire in California since it least 1932," CNN reports."The Thomas Fire is the seventh most destructive, with at least 1,063 homes, businesses and other structures destroyed. That number is sure to grow, since fire officials said the fire might not be fully controlled until January 7."
Because the fire is now 88 percent contained, all the mandatory evacuations have been lifted from Southern California. People are returning to their homes.
USA Today reports, "The fire's active presence has diminished in cities it once threatened from Fillmore to Santa Barbara."
The Salvation Army has distributed food and water to people in need in the areas affected by the Southern California wildfires.
Per Fox News, "The Salvation Army Ventura Corps accepted food, water and money donations to help those who were impacted by the wildfires, especially those who were evacuated to the Ventura County Fairgrounds."
Pray for an end to the wildfires in Southern California.
Pray for the safety of firefighters who are fighting to extinguish the wildfires.
Pray for the Salvation Army to be able to continue to minister to the people of southern California.
 CNN: The wildfires in California just keep shattering records this year
The Weather Channel: California's Thomas Fire, Largest in State History, Nears Full Containment
USA Today: California's largest recorded wildfire winding down as firefighters gain an upper hand
Fox News: California wildfire victims helped by Salvation Army, Red Cross