CARY, NC — SIL International's Academic Publishing group announces the highly anticipated release of Katharine Barnwell's much-revered new Bible translation textbook. The updated and expanded fourth edition of this historic volume and classic among biblical scholars along with the new edition of the accompanying Teacher's Manual have just been published. This new edition of Bible Translation: An Introductory Course in Translation Principles, contains new materials, resources, and information that will contribute greatly to the training of a new generation of Bible translators and all those who benefit from Bible translation.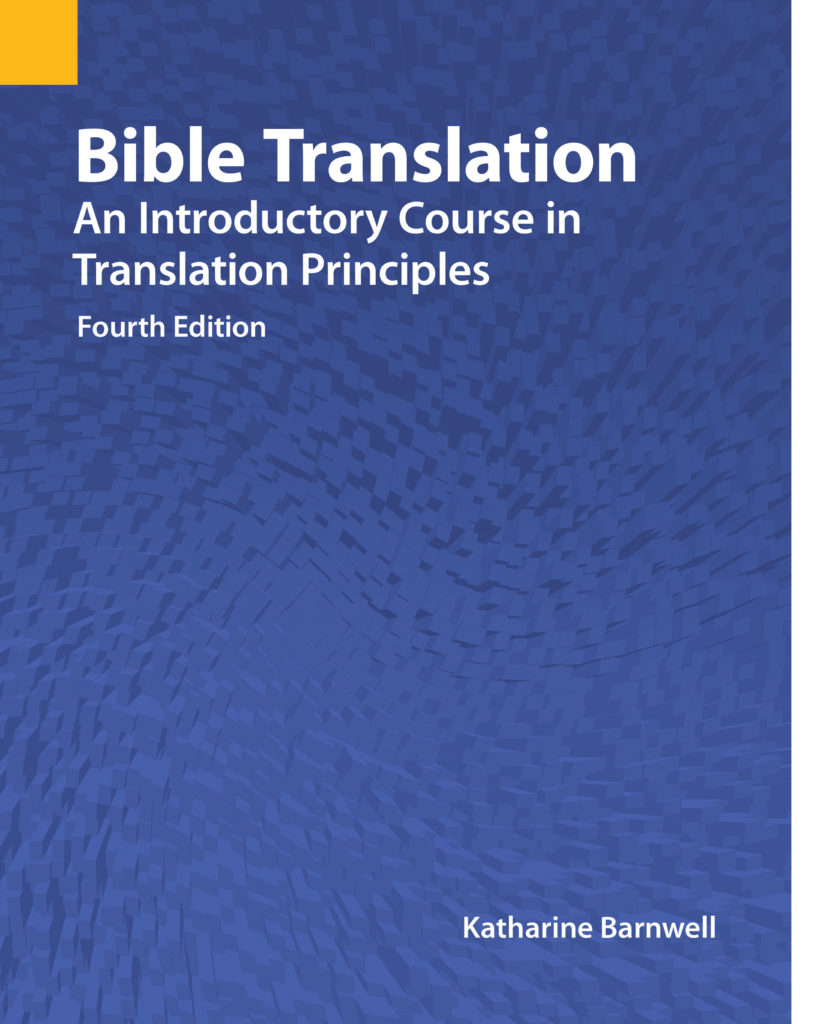 The first edition of this highly valued textbook was released almost 35 years ago and has been translated in over 15 languages, impacting thousands of scholars and Bible translators through two additional editions.
The 4th edition will continue to provide crucial, practical training, more resources, and a new way to access those resources. SIL is hosting a website with links to over 100 Additional Resources, many accessible at no additional cost and other resources that students and teachers can find from other publishers. These resources and links can be found at: publications.sil.org/bibletranslation_additionalmaterials.
The textbook addresses new developments in the Bible translation world, including oral communication, software tools to facilitate Biblenull translation, partnership in translation projects, local church involvement, and the importance of ongoing training for translators, including training translators to train others and preparing capable translators to serve as translation consultants.
These materials are designed for the classroom but suitable for self-study for qualified students, and are supported by the Teacher's Manual to accompany Biblenull Translation: An Introductory Course in Translation Principles. Here one finds an introduction to planning the translation program, lesson plans, and assignments, plus directions for use of the Additional Resources, (including PowerPoints, PDFs, and links to reference materials and video), as well as guidance for planning and organizing a Bible translation project.
The author, Katharine Barnwell (Ph.D., School of Oriental and African Studies, University of London) has been involved in Bible translation since 1963 and currently serves as a Senior Translation Consultant.
Dr. Barnwell says, "I hope people will be encouraged to use the additional [online] resources included in this new, expanded fourth edition of Bible Translation: An Introductory Course in Translation Principles."
---
For questions about translating these extraordinary new editions or for republishing rights, please contact Goodwill Rights Management Corporation at carl@goodwillrights.com.
CONTACT: Carl Dobrowolski, carl@goodwillrights.com
---
Read more news on Bible Translation on Missions Box.
---